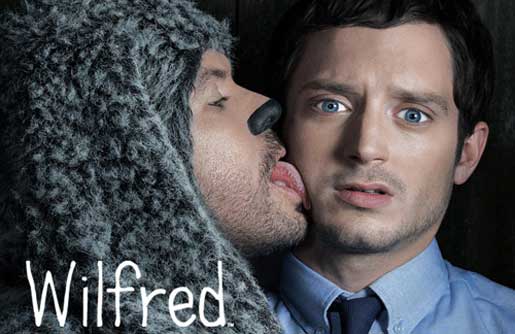 A few weeks ago Wilfred premiered on FX. I marked my calendar for it mostly just because it was my darling, Elijah Wood's, television comedy debut. GOOD FOR YOU ELIJAH! haha
I watched the first episode by myself because Bailey went out with a friend & Maddox fell asleep by himself (which NEVER happens when I'm alone and looking forward to doing something haha). I seriously laughed out loud a few times watching it. And I knew Bailey would love it, it's exactly our gross / inappropriate sense of humor... soooo I made him watch the 2nd episode and catch up on the first. Now we never miss it. It's so crude and hilarious. I kind of want to see the original now.
Whenever we bring it up to our friends, it seems to be split 50/50 between those who LOVE it and those who HATE it and think it's boring. Have any of yall watched it? Thoughts?